About BSMART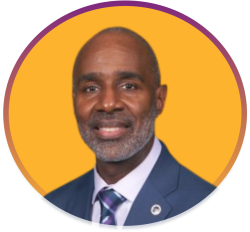 On September 7, 2011, the Brooklyn School for Math and Research opened its door for the first time in the Bushwick neighborhood of Brooklyn, NY. On that day, 42 students and their families took a leap of faith on nothing more than a vision. The vision of Dr. Perry C. Rainey, the founding Principal of B-SMART, was to simply to prepare students to be successful in a 21st century society and to enter adulthood with a sense of purpose.
The B-SMART experience is a blueprint for an education grounded in the mathematics and the humanities. The expectation is for every student to develop competence, confidence, and crucial thinking skills. All are necessary components for success in both college and careers beyond high school. The rigorous curriculum and dedicated faculty and staff conspire to give scholars no choice but to demonstrate a hundred percent in all of their academic endeavors.
Today, The Brooklyn School for Math and Research boasts over 400 students on her register and the school's hall of learning carry a promise of accomplishment and legacy to be followed for years to come. It is now the responsibility of every scholar to get smart, stay smart and B-SMART.