WHERE THE FUTURE IS NOW!
Welcome to The Brooklyn School for Math and Research
The B-SMART experience is a blueprint for an education grounded in the mathematics and the humanities. The expectation is for every student to develop competence, confidence, and crucial thinking skills. All are necessary components for success in both college and careers beyond high school. The rigorous curriculum and dedicated faculty and staff conspire to give scholars no choice but to demonstrate a hundred percent in all of their academic endeavors.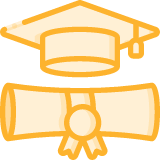 94 % Graduation Rate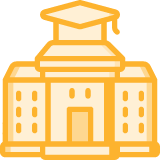 100 % College Acceptance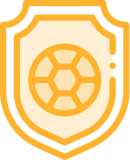 20 of Clubs/Programs
8 AP Courses
Alyssa Taylor
Physical Education
Teacher
Cassandra Pica
Paraprofessional
Teacher
Catandra Saunders
ELA Teacher
Teacher
Chantelle Paguandas
Global History Teacher
Teacher
Christopher Arroyo
ELA Teacher
Teacher
Elizabeth Moerer
Art Teacher
Teacher
Emily Chen
ENL/SPED Teacher
Teacher
Farrah McIntosh
Mathematics Teacher
Teacher
James DiLeonardo
Physical Education Teacher
Javier Arias
Global History Teacher
Jessica Diaz
Paraprofessional
Teacher
Julius Buh-Mbi
Science Teacher
Teacher
Justin Carmody
Social Studies
Teacher
Kevin O'Hanlon
Science/SPED Teacher
Teacher
Littleton Scott
Social Studies/SPED Teacher
Teacher
Maelynn Li
Mathematics Teacher
Teacher
Melissa Ojeda
ENL Teacher
Teacher
Nicole Rodriguez
Speech Teacher
Teacher
Noelle Charter
SPED
Teacher
Padma Paramananda
Science Teacher
Teacher
Qiao Zhu Li
Foreign Language Teacher
Teacher
Quibin Chen
Mathematics Teacher
Teacher
Rodinei Rodrigues
Social Studies Teacher
Teacher
Saralina Deratus
Mathematics Teacher
Teacher
Shamonique Jefferson
Social Studies
Teacher
Shanay McNair
Science Teacher
Sidik Fofana
ELA/SPED
Teacher
Vinessa Coles
Mathematics Teacher
Teacher
Zhi Xing Jason Chen
Math
Teacher
Dear Colleagues, I write with a heavy heart after this weekend's terror attacks against Israeli civilians—including child…
Congratulations to our semi finalist for the POSSE Scholarship! Posse Scholars receive full-tuition leadership scholarships from Pos…